In The New Fourpointe Chronicles Series

| | |
| --- | --- |
| Kinghood 1st book in Fourpointe Chronicles series | Source: Joshua Rutherford |
Me Convention
Responsible Author: Daren Frankish - Daimler AG. | Stuttgart, 08/18/2018, 21:03 Time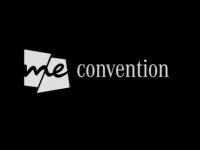 USPA NEWS -
The countdown for me Convention starts with the launch of the official program.
The opening talk will be held by Swedish communications expert and author Per Schlingmann together with Ola Källenius, board member for research and development at Daimler AG. Guests will then be inspired by new ideas for the future from Linkin Park's Mike Shinoda and senior executives such as Kelly McCarthy, Senior Vice President, Director Global Brands Communications at LVMH. Renowned environmental experts such as Captain Alex Cornelissen from Sea Shepherd Global, entrepreneurs like PostSecret founder Frank Warren, and many others offer me Convention participants the opportunity to exchange ideas about the future of technology, design, art, society, business and science.
The convention focuses on five current topics, including New Creativity, New Society, New Leadership, New Bionomics and New Economies with the respective speakers.
the preparations for the Grand Egyptian
Responsible Author: Daily News Egypt | Egypt, 08/05/2018, 15:50 Time
USPA NEWS -
Following the preparations for the Grand Egyptian Museum's (GEM) soft opening, planned to take place next year, the giant head of the statue of King Senusert I was transferred on Friday from the Ministry of Antiquities' storehouse at Salaheddin Citadel to the museum, in order to be restored and prepared to be among the displays of the GEM.
| | |
| --- | --- |
| | RAHMA-SOPHIA RACHDI |
| | Robbie Merritt |
| | Ruby BIRD |
| | Yasmina BEDDOU |
| | Daren Frankish |
This will be shown to users with no Flash or Javascript.